Be the Change,
Lead the Change.
Unlock MAPERS Today
Don't miss out on the leading-edge performance management platform, specifically designed for employees, managers, and modern HR professionals.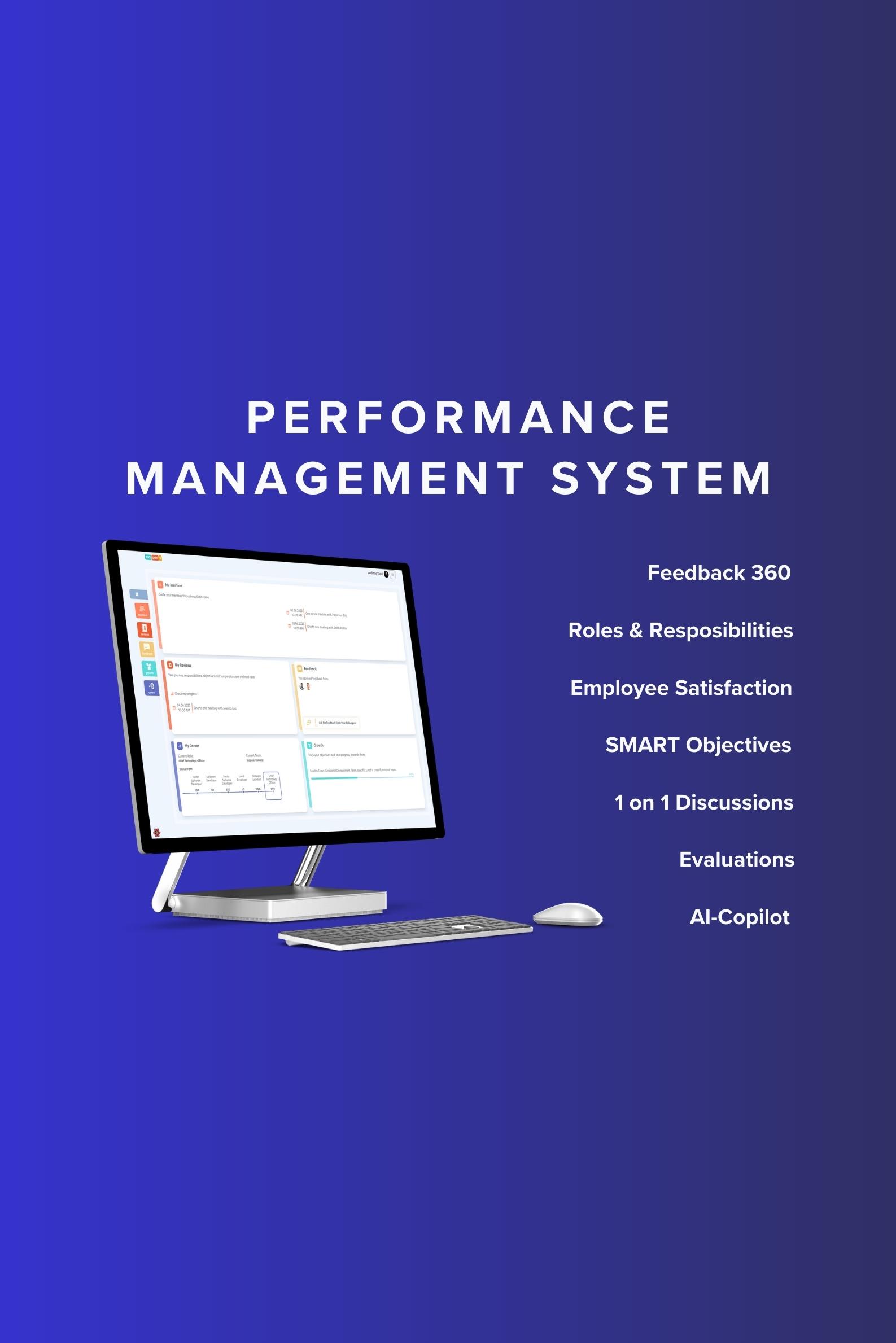 Why Choose Our Performance Management System?
Easy-to-use, good-looking platform that everyone likes to use
1-to-1 Check-ins

Craft conversations that matter. Dive deep into performance metrics, trace developmental trajectories, and align on roles and responsibilities.

Tailored Evaluations

Access various evaluation templates tailored for every need. From periodic appraisals to milestone assessments, we've got you covered.

Feedback 360

Encourage a feedback culture. Everyone has a voice: Allow peers, supervisors, and subordinates to share insights about each other's performance.

Smart Objectives

Define goals that are clear, actionable, and results-driven, fostering a culture of achievement.

Clear Role Definition

Eliminate confusion. Streamline operations with well-defined roles and expectations, ensuring everyone is aligned and focused.

Process Monitoring

Never be caught off-guard. Maintain a pulse on ongoing Performance Management process, ensuring timely 1-to-1s, feedback sessions, and objective settings. Be proactive, not reactive.

Satisfaction Check-in Feedback

An intuitive feedback system where employees can rate and share insights on team dynamics, company culture, and personal well-being. Understand beyond the surface.

Natural Progression Career Paths

Visualize potential career trajectories, offering clarity and motivation for growth.

Employee Journey Mapping

Celebrate milestones, be it certifications, promotions, or pivotal project transitions. Recognize every step of the journey.
Crafted for Excellence: MAPERS
Every Step, Every Goal, Every Achievement.
The Difference It Makes
Elevated Productivity

Through continuous feedback and clear goals, inspire higher levels of output and engagement.

Boost Team Engagement

By fostering an open environment of feedback and recognition, lift team morale and motivation.

Retention Revolutionized

In an era where talent is a prized commodity, we help you stand out. By mapping out distinct career paths and celebrating every significant milestone, employees feel seen, valued, and motivated to stay for the long haul.

Proactivity Over Passivity

Gone are the days of reactive HR management. With real-time Process Monitoring, you're always a step ahead, ensuring that crucial discussions, feedback sessions, and objective settings aren't just done—but done right.

Holistic Well-being Focus

In today's dynamic work environment, well-being is pivotal. The Satisfaction Check-in not only gauges performance but taps into the emotional and mental well-being of employees, offering insights that can drive meaningful organizational change.

Empowered Decision-Making

Leverage comprehensive analytics and insights to guide strategic choices for the company's growth.
Crafted for Excellence: MAPERS
Every Step, Every Goal, Every Achievement.